Hi all,
Name is Kevin and im new to the forum. Just recently upgraded into the triple screen monitor world....I was running a single 47" for the longest time.
Im in the process of reconfiguring my set up to a new location. I have a spare bedroom that I will be converting into an office/gaming/man cave with my computer set up and will be purchasing the WSGF Freedom Ultimate Stand v2. Since everyone always wants pics, I will be posting pictures of the progress since I figure people would want to see what the stand looks like and what not.
As it sits right now, here is my current set up: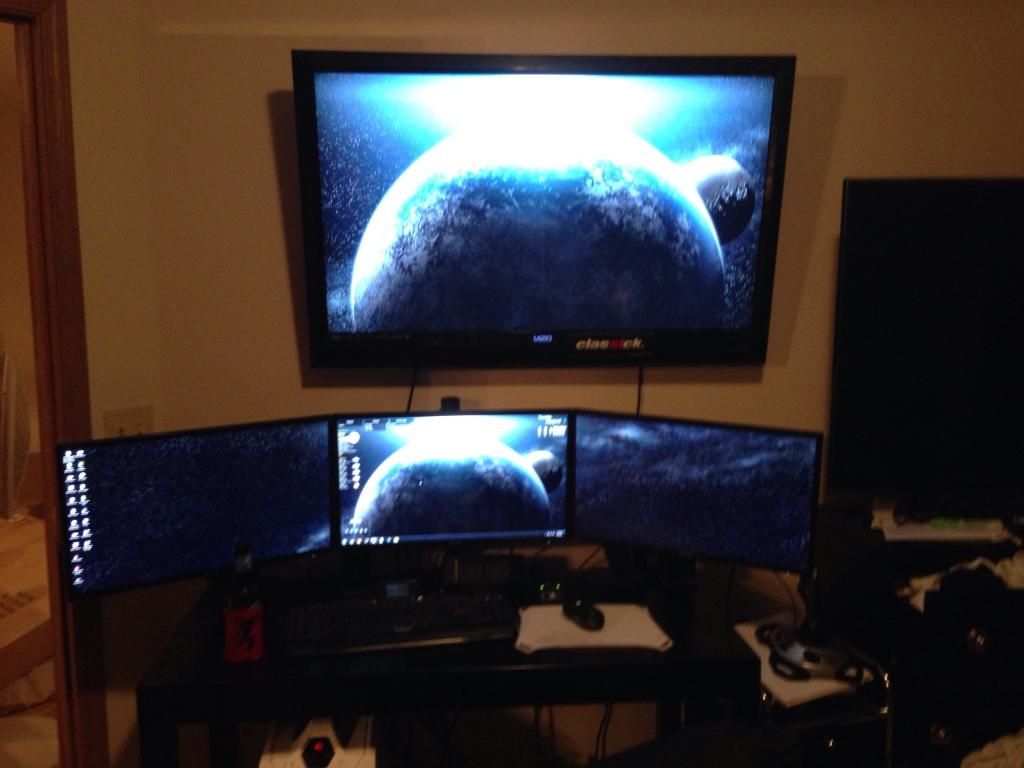 Current Specs:
47" Vizio LCD as Accessory monitor
3x24" Asus VN247H-P in eyefinity
asus maximus hero VI
i7 4770k
Cooler Master Hyper 212 heatsink
XFX AMD 7970 Double D
20gb crucial ram
cooler master storm stryker tower
samsung evo 840 120gb SSD (OS)
WD 2tb HD
WD 500GB HD
WD 320gb HD
Antec 850w PS
in coming weeks, second 7970 will be coming for a crossfire set up along with a new desk and some accent lighting to accompany the relocation of my set up. Currently sits in my master bedroom and gathers many complaints from the girlfriend, lol.
but definitely looking forward to ordering the monitor stand! was looking at the XFX triple monitor stand, but such a huge footprint! the WSGF one looks so much more practical!
*EDIT*
Heres a pic of the work in progress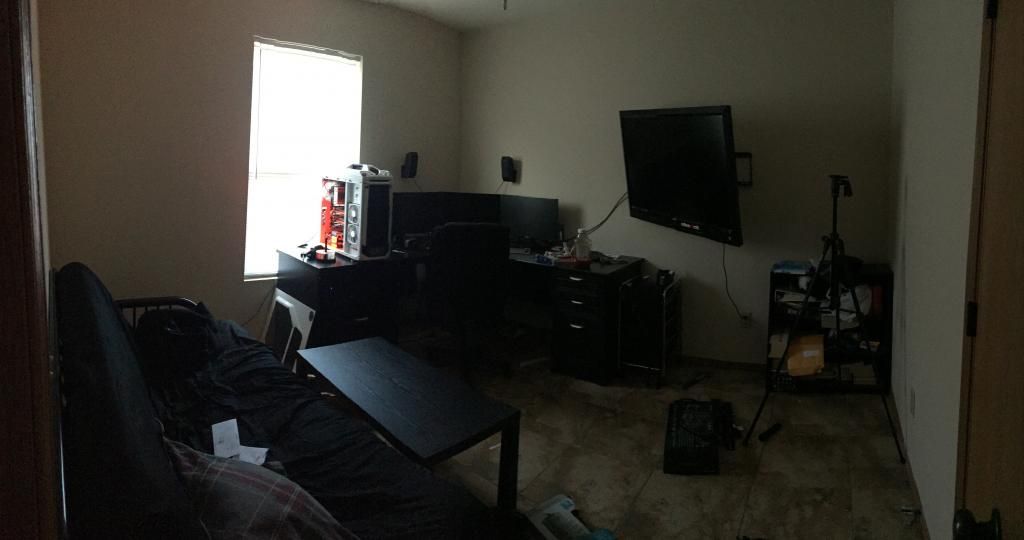 Last edited by gooky4u on 13 Feb 2015, 22:31, edited 1 time in total.