Here is mine, moved a few weeks ago still not setup all the way.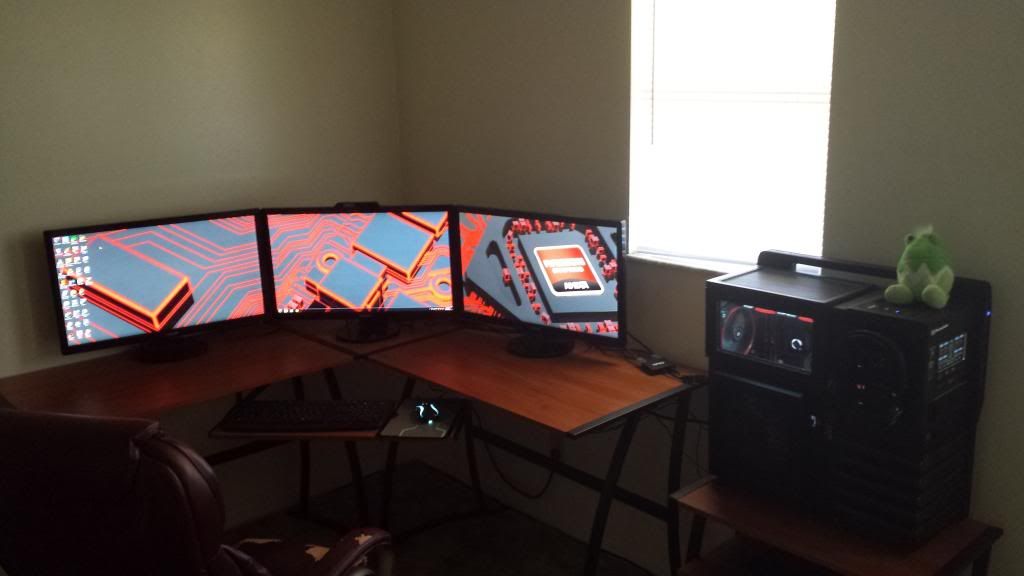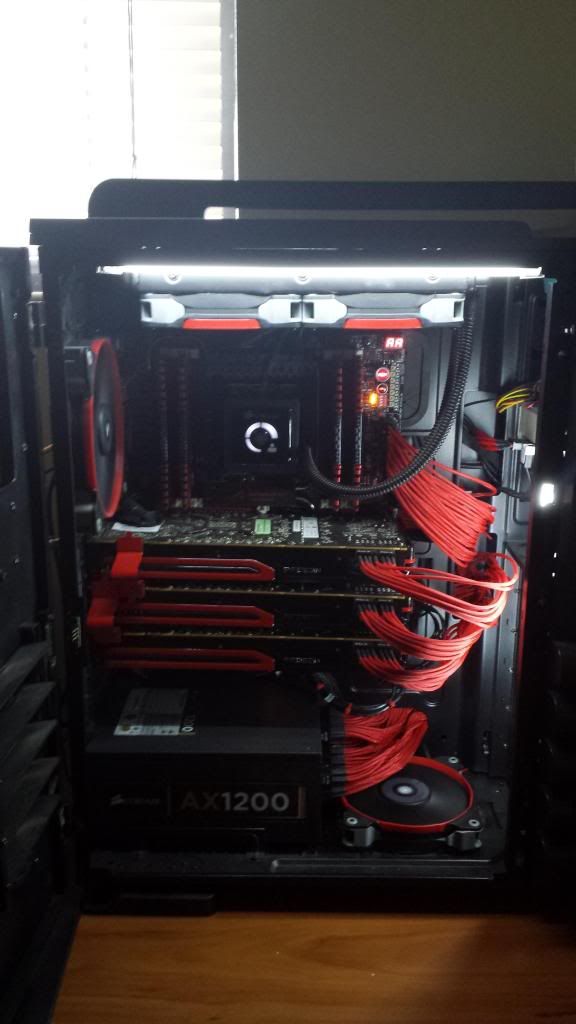 I am adding a 42inch TV corner mounted will post some photos once I get it setup. Anyone got any suggestions on a bracket that will allow me to get the TV centered over the center screen and tilted down a little.
*UPDATE*
New Samsung 3D TV installed, still need to adjust TV some and bring it closer to my screens.
Last edited by Defcoms on 11 Oct 2013, 21:31, edited 2 times in total.