marius@warpalizer wrote:
This doesn't work anymore?
EDIT: I didn't look at the date, sorry.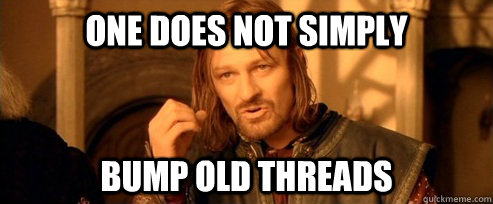 No worries about the bumb, it is relevant at least
Spoiler should now work, you may need to edit and resave your post however.
The Spoiler tag mentioned here in the previous posts was for the Drupal Advanced Forums which operates very differently to phpBB3, however I have now added the spoiler tag to the BUEditor for ease of use in phpBB3.